3 Things Fetty Wap Taught Me About Always Keeping One Eye Focused On Self Love
Trill or Not Trill?
So if you don't know who Fetty Wap is at this point I'm going to assume you haven't turned on your television, radio, or computer in the last year. If his name still doesn't ring a bell, well you're missing out.  With so many things going on in our lives every day, it's easy to lose focus on what's really important – our relationship with ourselves. Here are 3 things Mr. Wap and his songs can teach us about self- love.
MY WAY
Fetty Wap definitely does things HIS way. Say what you want, but sewing on faux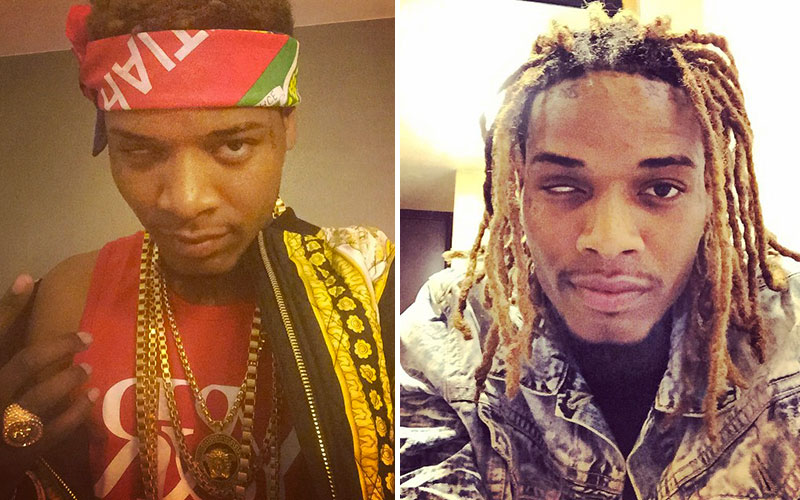 locs, knowing that the masses were completely aware , is pure confidence. Loving yourself means you do what you have to, to make your SELF happy . You live life on your own terms. It's easy to go with the flow , but really loving yourself means that your opinion of yourself outweighs the opinions of others.
AGAIN / NO DAYS OFF
Repetition is key. Self –love is a journey, not a destination. It's waking up every day and deciding that you are worth it. Now, this is fairly easy to do on the good days when everything is on the up and up. You know, when your bills are paid, work is going great, your love life is flourishing, your brows are on fleek etc. But it's absolutely crucial on the not-so-good days. Like, the days when you find yourself alone, afraid to look at your account balance, and unsure about where your life is going. It's a promise that you make to yourself , that no matter the circumstance, you are worth it. You recognize your value, and you are able to separate that from whatever is going on at that moment. When we do this , we are in full control of our minds and energy.
TRAP QUEEN
Be a Trap Queen! Self-loving means you know yourself enough to understand the people, places , and things that are toxic. You don't fall into the same traps
over and over again. You acknowledge how those things make you feel, identify the source, and make the proper adjustments. Don't be afraid to take control of your environment . If there is a friendship or relationship that is draining your energy, you have to make a choice. The choice isn't always easy, but its definitely necessary.
As long as you make self-love your priority , happiness will never be hard to find.
Christina Bright, also known in the social media community as "Chris Miss", is a multifaceted creative who was born and raised in Newark, NJ. Using platforms such as Instagram and Youtube, she openly shares her love for her son, inner beauty, fashion, cooking, and people to inspire others to unapologetically do the things they love.