I was still talking about the Academy Awards when I realized that my students were not. A majority of them were not watching live and missed the wins, the speeches and Warren Beatty. With that said there were some important leadership takeaways.
Never stop telling stories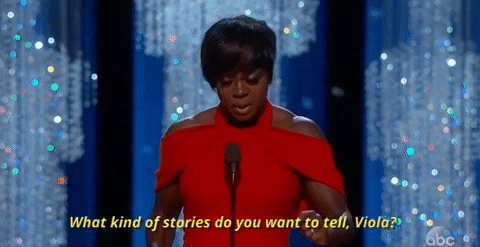 Moonlight taught us that there are always more stories to be told. It was film that was original to many because they've never met anyone like the protagonists in the film. While to others who lived that life or were familiar with it, were waiting for this tale to be told. Viola Davis has become the gawdess MC of acceptance speeches. One great moment was when she said, "People ask me all the time, what kind of stories do you want to tell, Viola? And I say, exhume those bodies, exhume those stories, the stories of the people who dreamed." We have a responsibility to make sure the right narratives are being told and being done so properly. If nobody is telling your story, it is your duty to keep the party going. Never be afraid to be the voice for the voiceless.
If you're afraid of small mistakes, bigger mistakes will show their faces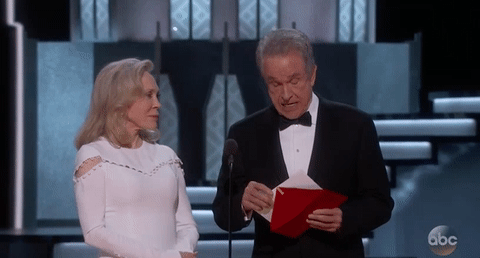 Warren Beatty looked at that envelope and knew a mistake had been made. Instead of turning to the backstage producer and looking for new card or saying "Ive been given the envelope for best actress," he flustered. But fine he messed up, mistakes happen. The next mistake came from Price Waterhouse Cooper. The moment Faye Dunaway says La La Land, a producer an accountant, a PA, someone, has to stop the show. Instead they let the poor crew give multiple speeches before a stoppage. If you embrace the small mistakes immediately, you'll be able handle those and create less problems and shock moving forward.
Be gracious in defeat and in victory

Let me tell you, if someone says my name, hands me an Oscar and allows me to thank my momma, you are not taking it from me. Well, I mean you are but that pain, oh that pain. Justin Hurwitz, producer from La La Land took one of the greatest L's in television history right on the chin. The way he snatched that envelope from Warren Beatty, one could tell he was heated inside.Outwardly, he took everything in stride. He presented the award to Moonlight in a gracious and truthful manner. In a room where jokes were flowing he was serious yet sincere. I know he was hurting but he knew how to handle himself and the situation. Additionally, the cast of Moonlight had their moment stolen. Part of me would have wanted everyone to clear the stage and let me rock with my award in peace. Instead they graciously thanked they're La La Land counterparts and kept it moving.
There are going to be plenty of moments where you want to yell or curse in public after defeat but my suggestion is to absorb the pain initially and let that emotion flow afterwards. There will be times where you can't control yourself but avoid pouting and complaining. Take the L and start finding solutions to improve your situation.
Trust your teachers, educators, and mentors

Mahershala Ali said "I wanna thank my teachers, my professors. I had so many wonderful teachers." I am clearly biased but I love educators. They won't take the credit. Your teachers won't always get the shine but they are the ones who help cultivate the greatness you've already possessed within you.
Stick to Your Guns

Iranian film director Asghar Farhadi announced in January that he would skip the event, citing President Donald Trump's executive ban on immigrants and refugees. My mans said, even I win, so what. Don't stick to your guns just because. If you truly believe in something don't falter simply because the lights are shining. Fight till the end and people will recognize your presence even more through your absence.
Stand in the front of the line and shoot your shot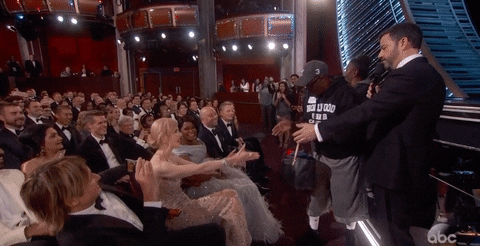 I often tell my students to take charge. When they ask for a volunteer, don't hesitate in raising your hand. More opportunities show up to those who step up as opposed to those who sit back. Our good friend Gary from Chicago and his fiancée, Vicky were tremendous. They were part of a tour who was secretly introduced to the stars in the theater. Your man, Gary took center stage and stole the show. From kissing Nicole Kidman's hand to getting candy from Ryan Gosling, he killed. Whether taking selfies with Denzel or Mahershala Ali's Oscar, Gary took advantage of every moment. Never be scared of going first or sitting in the front.
MrJeffDess is a writer, professor, public speaker and emcee of Haitian descent. He is an author of 5 books of poetry, including his latest, Trill Motivation With over ten years of performing and student affairs experience under his belt MrJeffDess continues to strive towards helping students reach their highest potential. For booking information, contact MrJeffDess at mrjeffdess@gmail.com