It's about that time for RA training. Resident Assistants are starting to move in,thus marking the official end of the summer for many of you. If you're a returning staff member sometimes it's tough to get re-energized and motivated for ANOTHER ONE. It's time to find those PATHWAYS TO SUCCESS. Who better to turn to then DJ Khaled. His new album Major Key, features some song titles that will keep you focused and ready to come back better than ever. MAJOR RA ALERT!
I Got the Keys
Returning RA's not only have access to the master key but they literally have the key to success of the staff .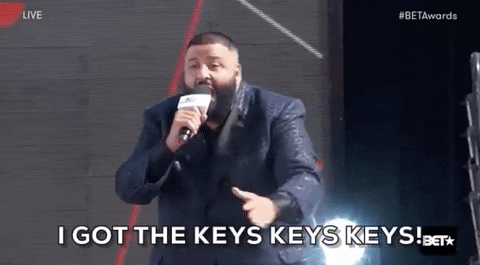 As a returning RA you've seen it before. From understanding certain types of residents to knowing how to handle unruly situations, you are key to the overall leadership of the team. Returning Resident Assistants take on a new role within the staff. You're no longer the new voice, but now an experienced one.  In this song, Jay Z says that his swag is different. As is yours. Raise the bar to the highest level.  Take on the responsibility of a seasoned veteran.
Nas Album Done
Nas is one of the greatest MC's of all time. Many fans were wondering if he still had anything left. On this particular song, he proved that there were some bars left. Over the past few years Nas has been honored by Harvard University, become a venture capitalist and reshaped his image through some slick endorsements with Hennessey and Bevel. He's already left a legacy but has shown us that there's still room for growth. As an Returning RA, you've either left your mark or are on your way to doing so. Time to solidify that excellence. Do not be afraid to reinvent yourself. If you've been great as programmer, time to look at how you could be a better disciplinarian.  If you've never been the best at handling conflict, take the step and work on your communication skills. Make this academic year, your album create during the semesters and finish strong.
Jermaine's Interlude
Interludes are meant to be a break in the action. Even the most seasoned staff members need a moment to themselves. Create a personal intermission from it all. Have some safe fun and take a deep breath. Inhale your own essence instead of that thing that smells like marijuana coming from the community bathroom. Work your hardest but don't ever forget to take a mental health day.
Holy Key

For this song, let's just take a minute to deconstruct some of the lyrics from Big Sean and Betty Wright
Straight up, late nights mixed with early days
It'll probably be that way until the pearly gates
These bars were meant for RAs. There were and there will be more of these late nights on your plate. Even though it seems like they'll last forever, the rest will come.
Stress weighing on me, they want me to nervous break
You've been here before. The mix of a heavy course load, other organizations, plus an active floor can lead to all of the stress in the world. Avoid the nervous breakdown by leaning on your fellow RAs and Hall Director. Don't do this on your own. Find a support system to alleviate some of the weight on your shoulders
preaching what you believe in
There will be tempting moments where you want to fall back. You're thinking about partying with residents or not approaching an incident. I get it you're an older RA, you know how to get away with it. Believe in the process, though. You expect the residents to be great. Time for you to do the same, no matter how tough it can get.
Everything fast 'cept the food, watch what we eating
We tell first year students to avoid the Freshmen 15 by eating healthy. Make sure you follow those same rules. On those late night rounds, grab a piece of fruit instead of the Snickers. Watch how much caffeine you consume and piles of late night french fries. Try your hardest to set up your diet ahead of time or be cognizant of what's available in the cafeteria. Diversity your eating habits and include more healthy options. The 2 AM pizza will only make you sluggish.
I practice seven spiritual laws and cut off distractions
Distractions are unavoidable. Some new ones will no doubt present themselves. This is when you have to find the spaces that work best for you. What are those things that help you get back into focus? For some it's spirituality and others it's working out. Don't let distractions dictate your actions. Make moves filled with focus.
The drama couldn't break me, now it's all mine
Surrounded by my angels and we all shine
You're going to need a team around you. Trust your fellow RAs. Drama within the staff will happen. Cliques will form. Be the team leader as a returning staff. Don't succumb to the nonsense that is bound to happen. Rise above it all. Surround yourself with the best of intentions and people and watch the entire team shine.
Tourist
How can you be a tourist when you're so familiar with the job. As a native New Yorker, I know
so many fellow natives who've never been to landmarks like the Statue of Liberty or Empire State Building. They've never been to the Bronx Zoo on free Wednesdays, taken a ride on the Staten Island Ferry or watched a game at Madison Square Garden. Every year I try to be a tourist in my town. Take this year and become a tourist on the job. Try something new and act like you've never been there before. Have you ever invited a faculty member to host a program? Have you ever held a dance contest during open door hours? Find a new way to be more efficient during room checks. There is something new to discover and it's going to be your job to find out.  The job won't always be the same. There are new RA's, might be new professional staff members or new buildings. This is the opportunity to learn and enjoy anything new.
Progress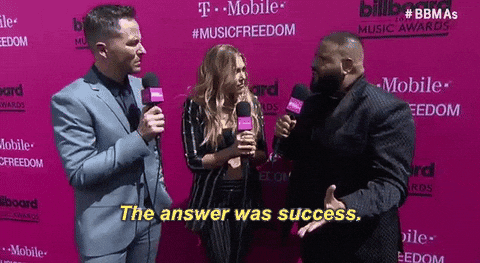 If you're a veteran RA it's natural to think you can coast through certain aspects of the job. You've been great before, that's why you're back on staff. You've had first year students and athletes on your floor and bonded with  them with ease. You've won awards for your programming. Roommate conflicts get handled in your sleep. So what else is there for you do? Plenty. Define specific areas in which you can create progress. Create a growth list of things you can improve upon. One way is start thinking how this position can help you be a better professional. What personal skills can you strengthen. Work on making sure every incident report is on point. Push yourself to create new highs in program attendees. Find ways to build a better rapport with your Hall Directors during one on one meetings. Never stop making moves.
MrJeffDess is a writer, professor, public speaker and emcee of Haitian descent. He is an author of 4 books of poetry, including his latest, Deconstructing Ratchet. With over ten years of performing and student affairs experience under his belt MrJeffDess continues to strive towards helping students reach their highest potential. For booking information, contact MrJeffDess at mrjeffdess@gmail.com