What Student Leaders Can Learn From Battling Drake
Trill or Not Trill?
Looks like Drake is involved in another verbal disagreement with some rappers. Both Pusha T and Kid Cudi took shots at the Toronto rapper and he has finally responded. Although this wasn't of the Meek Mill caliber, the subtle jabs were still sharp. I began to think to myself; within this current climate of hip hop, I'm not sure Drake is beatable. There are a number of factors to why he's always going to be tough to get a win against. Leadership lessons are also to be found within those qualities, my friends. So, whether you're battling Drake or want to be a better leader, below are some things you should know.
The Masses Matter
One thing Drake always has in his corner is the masses. He sells the most records, has the
biggest concerts, more IG followers, the most radio spins and gets the most air time. This doesn't mean he's the best rapper but it does say that when push comes to shove his massive following will carry him to more victories than losses. Many felt like Joe Budden's barrage of rhymes were going to sting. The masses really didn't care about those diss songs and well, that is all history.  As a student leader make you sure you recognize what the people want. Give them the things they want to hear in addition to being consistent and successful. I've seen some amazing student leaders who would be even more remarkable with more people behind them. You get to the masses by not being afraid to meet people where they are. Find the pulse by embracing different voices and being sure to add your own flavor.
Teamwork makes the Dream work
I have no clue what rhymes Drake has written or not. What I will say, is that his team of writers are like the Golden State Warriors. On paper, it's a scary sight. Add on some solid production from
the likes of 40 and we have a winning squad.When all those stories about his writing team and others were circulating, Drake didn't address them, he simply stayed the course and continued to make hits. Surround yourself with other talented people. Be around leaders as much as possible. If you think you can do things by yourself, a rude awakening awaits. Don't be afraid to embrace your team, even when others are criticizing. Remain confident in what you're producing with your folks. A strong team will cover any holes you may be missing. They'll be able to see things you missed and address things you might not be able to.
Timing Counts
Drake dropped one Meek Mill record then immediately released Back to Back. He essentially ended the battle. With this new beef brewing, he responded to Pusha T and Kid Cudi right as he
announced a new project. Timing counts for so much. Be cognizant of when you're scheduling events and programs. Always look to understand the moment. At certain meetings, it's best to observe and listen instead of that outburst you were thinking about. Calculate your decisions, do the research and respond accordingly. Think of as many pros and cons as possible. There will be moments where people will try and goad you into snippy remarks. Let it rock and keep leading until it's the best time to make the right moves.
Not everyone is an Enemy
Drake and radio personality Charlamagne the God went from not speaking to, Mr. OVO sending bottles to the station. When rumors started that Eminem was coming after Drake, instead the Detroit rapper came out at a Drake concert. So often we find ourselves not "liking" people for some unknown reason. At times, unsaid or unwritten rivalries are formed from things that happened years before you were around. Embrace difference and address controversy. You'll find out that people are more similar to you than you initially thought. Form as many alliances as possible. The more that others are behind you and supportive the more likely you'll succeed. It's a lot more stressful to be continually arguing. Be one with yourself and the people around you.
Effective use of Social Media
Drake didn't even use social media as effectively as his fans did. From Instagram to Vine to T
witter, the hits just kept on coming.  Their bombardment of memes and videos went viral and  put some added pressure on Meek, while giving Drake an additional weapon. I say this over and over to students and professionals, alike. You have to know how to get the most out of social media. If you don't have a snapchat, you better be proficient or it's time to get an account. Curate your IG pages, and follow influencers on Twitter. It's an effective way to communicate and reach your constituents. Find some social media pages from other leaders and tastemakers and get some ideas and inspiration.
Always Have Fun
We've seen Drake at pool parties. We've seen him hosting SNL. Drake was at University of Kentucky basketball games and court side for the Toronto Raptors. He dated Rihanna and so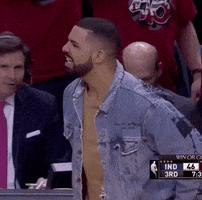 much more. This guy was embroiled in battles and was taking shots from various people but seemingly never stopped having fun. Student leadership can feel overwhelming at times. Pressure mounts with every questionable decision or unsuccessful program. Don't let negative opinions or slip ups stop you from success. Even more importantly don't let these things stunt your fun. Enjoy the minutes and every second of enjoyment. Don't forget to party with your friends. Go play Taboo with your besties or go to a concert that you didn't plan or coordinate. You became a leader for a number of reasons and having a good time is one of those.
MrJeffDess is a writer, professor, public speaker and emcee of Haitian descent. He is an author of 5 books of poetry, including his latest, Trill Motivation With over ten years of performing and student affairs experience under his belt MrJeffDess continues to strive towards helping students reach their highest potential. For booking information, contact MrJeffDess at mrjeffdess@gmail.com