When a Student Leader is Like Odell Beckham Jr
Trill or Not Trill?
I'm a Giants fan and an Odell Beckham Jr. apologist. I think he is the best Wide Receiver in the NFL. This year he's been catching a ton of attention for his on the field antics. Last season, he took a cheap shot at his arch nemesis Josh Norman and this season he got into a fight with a field goal net out of frustration. Sigh. Now he's being quoted saying that "he's not having fun anymore" and has been called a distraction by the media. After all this criticism, he has avoided nearly all confrontations on the field and just two Sundays ago he went for over 200 yards and scored 2 TDs. He is suddenly a hero again. Even with a subpar game in London this week, the Giants still won.
He is not so different than some of our student leaders who are extremely talented and exuberant but may fall short in many other ways much like OBJ. We need to help these student leaders understand the fine line between passion and immaturity. Here are some tips to help them.
You won't always get your way
No matter how hard you work or how passionate you are, sometimes you just won't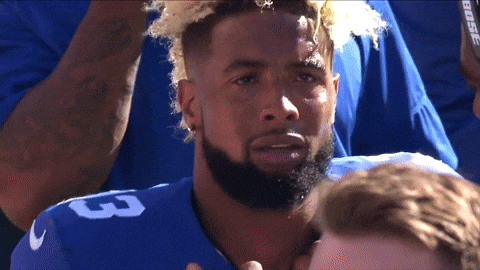 get your way. You're not going to get the ball thrown to you every time you beat a man deep. You may have a great idea for an event that requires money that your organization may not have and no one is willing to give you. It's frustrating, but you have to get creative and stay in the moment. Understand that there are many other moving parts that may not necessarily allow for you to get what you want. You don't think Eli Manning would love to throw OBJ the ball every time? and trust me that happens often. It's just that one play he may have defenders chasing him, and other times Eli just doesn't seem him. Expecting things you way all the time will lead to disappointed and lack of enjoyment.
Don't let the critics get to you
I have absolutely no problem with "Odell being Odell." I love the player who is screaming and yelling trying to get the crowd and his teammates back in the game.
What is disappointing is watching him react to defenders comments and committing unnecessary unsportsmanlike fouls. These are penalties that not only affect him but the team as well. No matter what the situation is, as a great student leader everything you will do will be magnified. People will criticize you the minute you slip up but it is important to keep your cool by not taking cheap shots. It will be hard for administrators and others to defend your actions if they are unethical and unjust.
Consequences will follow
Odell Beckham Jr. was fined after the Josh Norman illegal hit to the head and since then the media has tried to frame him as a bad guy. He has become the guy that people love to hate which has lead to some serious frustration by OBJ, as he stated that "he's not having fun anymore". There are even talks that he could be benched for his behavior. Yes, superstars can be benched too. The people who support and work with you will also become concerned about as they may begin to feel like they can't talk to you. All of these are consequences of his own actions that could have been controlled. There is no doubt in my mind of the talent this man has but I grow concerned for OBJ that he's going to hurt himself for the good of none.
You can still be you
Here's the good news, you can still be yourself and be a professional. I don't want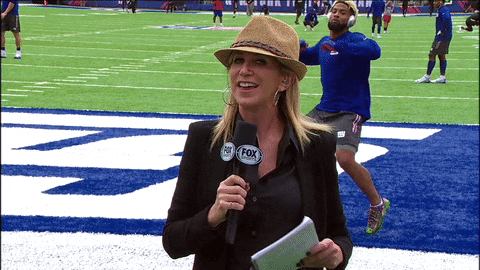 Odell to change. I actually LOVE his passion and enthusiasm when he's out there playing his game. I want my top WR and superstar to be that way. When he begins to act in ways that do not benefit him or the game is where he begins to be viewed as an immature and unstable player. Remember to revisit what is most important for you during your frustration and re frame your mindset. Some may not understand your hustle and that's fine but don't bring others down with you. Live the life of a superstar in a way that people can respect you.
Odell is actually a really great guy. He participates in charity events and during last game shook every single soldier's hand on the field as his way of thanking them. He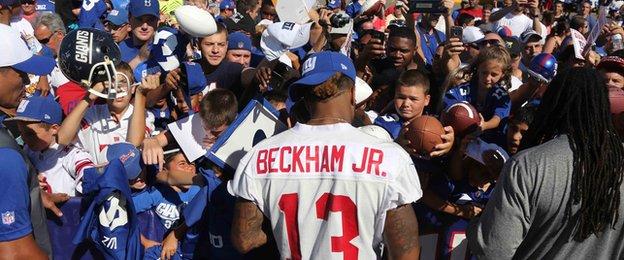 made time for so many fans in London. All of this has been overshadowed by his antics on the sidelines. The great news is that he has recognized that this is an issue and has stated "…all I care about, is being able to have that ability to be a blessing to someone else and be an inspiration". Maybe he's not so immature after all.
#GoGiants!
Antonio Talamo is a young higher education professional that has experience working in Student Activities and Advisement. He has brought his talents to Montclair State University where he will be the Coordinator for Commuter Students and Programs . He has grown from a go-to-class-go-home student to a professional who is passionate about giving students the best college experience at any level. He is a huge sports fan that loves the New York Giants and the Boston Red Sox and swears he is the reason the Red Sox broke the Bambino curse.
#GYLT #GetYourLifeTogether