Willy Wonka and His Student Leaders
Trill or Not Trill?
As many of us mourn the loss of our sweet, sarcastic, and a bit sadistic childhood friend Willy Wonka, played by Gene Wilder; I cannot help but think about how his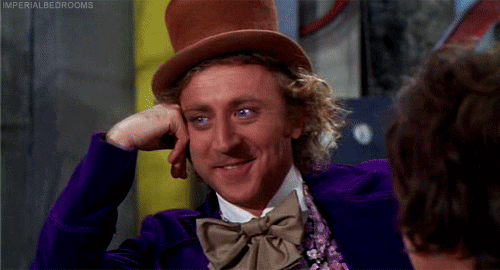 Chocolate Factory and the mischievous visitors can relate to our students. Though best known for his portrayal of Mr. Wonka, Gene Wilder had an extensive acting career; filled with many nominations, accolades, and awards. Yet like many of us he's best known for that one role; in the same way many of us are known for specific things we excel at, though we do more than just make everlasting gobstoppers.
The characters in the movie, now looking back, remind me of various student leaders I have come across through my time in higher education. Every student leader brings their own personality to the various positions they hold; Orientation Leader, Student Government Member, Club President, or any of the other various positions our amazing students hold while trying to make their way through college.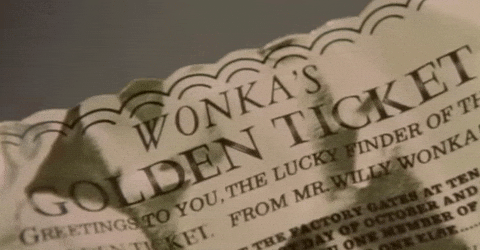 We have all had our special few that have tested every reason as to why we started in the industry and those that remind us why we do what we do. As I break down the line up of "Golden Ticket Winners"; think about your students (in your head of course) and see how their personalities can help you understand where their motivation and leadership comes from.
Let's start with Golden Ticket #1, Mr. Augustus Gloop!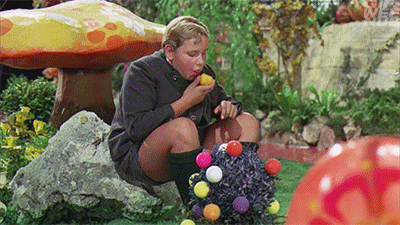 Better known as the "Where's the Pizza" One, this student leader is always focused on where the free food is, what kind of food there is, and if there will be food at the meeting. College is expensive and many of our busy student leaders may not always have a moment to eat during the day so it's a natural reaction. Augustus' promo flyers will always have a "Free Pizza" clip art. His motivation is just that food and/ or pizza (it's mine too at times); but on a serious note this student leader is aware that free food gets people going! Way to be on the students side Augustus!
Veruca Salt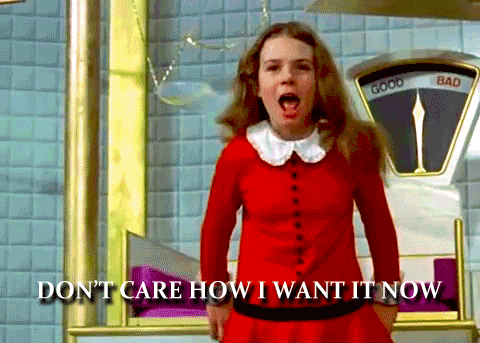 Next comes Golden Ticket #2; Veruca Salt! Ms. Salt is the "Demanding" one, who wants everything their way, in their time, and deadlines means nothing to them. Our dear Veruca knows everything about being a leader, yet they hand in budget requests whenever they feel like it and they see nothing wrong with it, at times this may be one of our returning leaders who feel they can do whatever they want. This leader needs to be reminded that they are amazing! They need constant affirmation that they will get their "golden egg" and all will be right in their world. They will test your patience, and your sanity but they mean well—sometimes.
Violet Beauregarde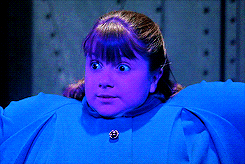 Golden Ticket #3 goes to Violet Beauregarde! The little blueberry of our eye. Violet is our "obsessive" student leader. I cannot help but sadly admit I was Violet at one point :::sigh::::. With our Violets; Roberts rules of order MUST be followed. The phrase "but that's not how we do it" is used frequently, the constant clicking of a pen (she seems like that type of person) follows them everywhere, and when they have an idea… boy do they run with it. This student leader has to be reined in at times so that the office isn't overflowing with Hawaiian leis from a back to school Luau paint night party. By channeling this student's obsessive nature into something more productive they can become the star leader, a blueberry on the wall of lick-able wallpaper (not literally of course).
Mike TeeVee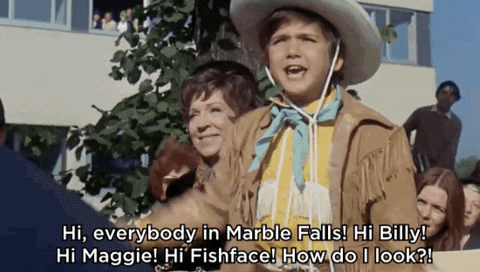 Ticket #4 was found by the ever so lazy; Mike TeeVee (yes that was his name). Mike is the "How'd You Get Here Student"- we all have them. The student who somehow holds a position of leadership, yet we are not too sure how they got there. As the self-proclaimed Know-it-All, he is the leader in all Trivia Nights and sets up the TV in the res hall for the Big Game! The Student Leaders who are similar to Mr. TeeVee are the ones who may have joined with a friend who told them about the free food *see Augustus*; they have great ideas that they don't realize at times but their untapped potential can be a Hit Show!
Charlie
Our final golden ticket winner– Charlie… The "will end up in student affairs one day" one. We all have that student who from the moment they walk in their heart is in the right place. The student who wants to make a real difference, and you see a little of yourself in them. At times our "Charlie" students can act out; drink fizzy lifting drinks, require the ceiling to be cleaned and sterilized, and wonder about the other students who test our constraints. They are the future student affairs professionals; who get into the industry for all of the right reasons, growth, development, and to make a change because of the opportunities they were given.
Now that we have all of our Golden Ticket winners everyone is ready and the gates open; it's our time to take them on a tour of the Chocolate factory that is our schools. Allow them to make all of their mistakes and hope they don't get stuck in a tube of fudge, fall into a "good/bad egg" machine, get turned into a blueberry, end up on TV in a bad way, or catch us in a bad mood. Willy Wonka and his amazing Chocolate Factory has given all of us joy and a new perspective on Student Leadership…
Thank you Mr. Wonka… enjoy your final wonka-vator ride.