The Get Down Icebreakers and Programs
Trill or Not Trill?The Get Down is one Netflix's newest shows. It's a colorful experience that takes a look the early days of hip hop. The culture serves as the main character and backdrop for the series and it also provides a great opportunity for some fun  icebreakers and programs.The Origin Story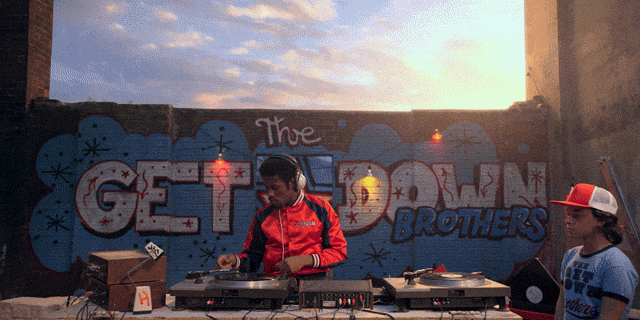 Description: The Get Down looks at hip hop from its infancy.We see the first steps of a cultural phenomenon, through music, art and danceExercise: Students go around and describe the origin stories(where they grew up, where their families are from, things they remember, things that shaped them etc) by doing the following:
1. Name one important person that is integral to your origin story?
2. What song comes to mind when thinking about your origin story?
3. What image do you think of when thinking about your origin story?
4. Do a dance that brings you back to your origin story?

Additional Questions
How does your origin story play a part in the person you are today?
Are you a different person today then when you were younger?
What did you learn from your early experiences in life?

Learning Outcomes
Recognition of cultural heritage
Recognition of growth
Discovery of family background

Dreams Like Mylene

Description: One of the lead characters, Mylene has the dream of being a singer. Throughout the series she runs into a number of setbacks towards achieving that dream. We go on a ride along from episode to episode as she tries to reach this goal.
Exercise: Students go around the room naming a dream or goal that they may have for the academic year, college career or life. After naming the goal, they are to name one possible deterrent to achievement. Finally students are to name one way they'll over come that deterrent.
Additional Questions:
Why do you dream about those specific goals?
What are the things you would work hard to achieve?
Learning Outcomes:
Goal setting
Participants will recognize and define self-affirming qualities
Name Tag

Description: We were introduced to a number of graffiti artists within The Get Down. The show revealed the importance of messages and names being sprayed on walls. These names defined your  skills, neighborhood, personality and more.
Materials needed: markers and butcher block paper
Exercise: The Students should create a nickname, tag name or moniker that relates to a skill that they possess. They should yell out their tag name tell people why they chose it then go to the board or large paper and as creatively and artistically "tag" their new name.
Additional Questions:
What other skills do you have?
Why is it important to recognize the things you excel in?
How did you gain these skill you excel in?
Learning Outcomes:
Discovering new ways of self-articulation
Your Personal Get Down Playlist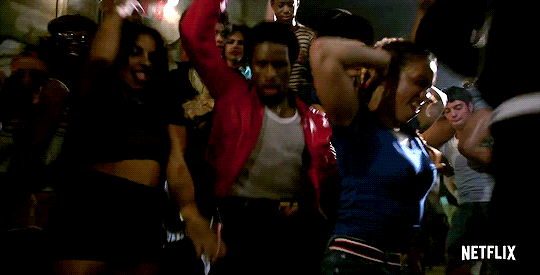 Description: Music is the heartbeat of this great show. It's drenched throughout each episode. To have a true get down you need a group of songs. Check out the show's soundtrack as well, it has some great tunes.
Exercise:
The Get Down Playlist
Students go around the room naming a song that would be part of their Get Down. This means, what songs get them hyped before a major event. What are the songs that make them dance and get excited. After naming the song, students name one reason why this song would be part of their Get Down
Mylene Playlist
This playlist should be more chill than the get down songs. The Mylene Playlist should include songs that students use to chill or study with. It should have a more calming effect on students. Students should do the same as the other list and include the reason to why this songs creates such a feeling or why the chose it.
*If you're an RA, you can perhaps create this list on Spotify, Tidal or Apple Music and share it with your residents. Post the list up and have a list specific to your floor or wing for all to see.
Additional questions
What are other things that motivate and excite you?
What's the difference between your turn up and turn space
Learning Outcomes:
Increase of self assessment skills
MrJeffDess is a writer, professor, public speaker and emcee of Haitian descent. He is an author of 4 books of poetry, including his latest, Deconstructing Ratchet. With over ten years of performing and student affairs experience under his belt MrJeffDess continues to strive towards helping students reach their highest potential. For booking information, contact MrJeffDess at mrjeffdess@gmail.com