The Final Five and the Final Days Before School
Trill or Not Trill?
Lauren Hernandez, Madison Kocian, Simone Biles, Alexandra Raisman and Gabrielle Douglas are some of the many triumphant winners in this year Summer Olympics taking place in Rio. If you haven't been keeping up with the Olympics, then here's
what you need to know: This magnificent team battled their way to win gold at All-around team finals! Not only did the "Final Five" win gold as a team but also as individuals, this group of diverse, hardcore, and stellar women is at least in my opinion, among the best athletes in the world. There's something we can learn from them as the last days of summer dwindle down. Thus, as summer vacation comes to a close, and school starts back up, here are some tips and tricks one can acquire from the Final Five that will make transitioning back to school so much easier.
Prepare yourself:
Victory doesn't just happen. Being prepared is key in becoming an incredible student.  For example, Simone Biles trains 32 hours a week over 6 days.  Now I'm not saying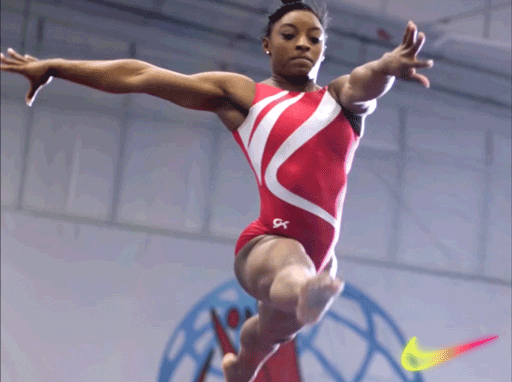 one has to spend this much time preparing to head back to school, but I am saying that there's something true in the statement of, "practice makes perfect."  Therefore, buy books ahead of time, make sure your schedule is exactly how you want it to be, reach out to professors and make a tentative schedule if possible! Preparing oneself for another year of school can sometimes be daunting and scary, especially if you're starting somewhere new and unfamiliar.  That's why it is so important to take time and prepare.  Because let's be honest, everyone wants to win the gold whether that'd be in Rio or at school! (Metaphorically speaking of course, unless you're school does reward students with gold, in which case, where do I sign up!?)
Be Flexible:
Be flexible! (Again metaphorically speaking, we don't need any students breaking bones before the first day.)  Being flexible is a great resource to utilize while
preparing for another year of tough and stressful classes.  For example, as one heads back to school, there are plenty scenarios that require students to be flexible such as: scheduling, emailing professors and teachers, and ordering those costly books that unfortunately..are necessary.  Scheduling can be a pain, especially when classes close up and it seems as though nothing will re-open.  But don't fret! Be flexible with scheduling and realize that it takes time.  Some students may realize that a certain class isn't right for them leading to an extra spot for you to pick up! But once again that takes time.  And if that doesn't work, try emailing the professor or teacher and seeing if they wouldn't mind opening up the class for one more stellar student.  You never know! Some professors are just as flexible as the Final Five. And finally, when it comes to buying expensive textbooks, see what the initial prices are and then go online to see if there are cheaper options.  If not, understand that this is a necessary tool and resource for the semester that will come in handy sooner than later. Overall, being flexible was a major key to the final five winning gold, and it can defiantly be for you too!
Have fun!

Although the Final Five went through some pretty nerve-racking and stressful moments during this year's games, they still made time to have fun and enjoy themselves! They love what they do! And as a student heading back to school one can easily fall into the "back to school" blues.  That's why it's so important to pick yourself up and remember that school is fun and so are the final days leading up to it.  Take some time out for yourself to relax, go back to school shopping, hang out with friends, and spend time with you're family.  But most importantly remember that every year as a student you are given the chance to start fresh and dream big.  Cause let's face it, the Final Five didn't get anywhere by dreaming small.
Overall, going back to school can be a scary thing.  Those last few days of summer are meant to recuperate and gear up for another incredible year! Although the Final Five have already completed their road to victory, yours is just getting started! So open up that backpack, sharpen those pencils, and brace yourself, because its back to school time! Oh and don't forget there might just be some gold waiting for you! (Metaphorically speaking once again, but seriously if this happens at your school please feel free to contact me!)

Bailey Synclaire is a vibrant college student studying journalism at the University of Missouri Columbia. Born and raised in St.Louis MO, she's passionate about journalism, pop-culture, Instagram, family, and most importantly, the St.Louis Cardinals. With only one year of college under her belt she's looking forward to the future.