It has been far too long since the big, bold and red bullseye has graced the Trill or Not Trill home page. My friends, allow me to introduce to you the ice breaker of all ice breakers…the move-in day pilgrimage to Target. Both students and parents alike take this trip either before or right after moving into their residence halls. The possibilities are endless! Fancy neon light up signs, white plastic draws that stack on top of each other, and snacks…so many snacks.
The point of this ice breaker is simple, and can certainly be customized to what stores are around your institution. You not only want students to find meaning (and possibly be able to justify) behind what they purchase for their res hall rooms but also to find similarities that they have with their new classmates and roommates. Has a caveat, be aware of the socio-economic status of your students and how many of them can realistically join in.
First things first…learning outcomes!
By the end of this ice breaker students will:
-Have a greater ability to put thought into what materialistic items they deem to be important to themselves as individuals
-Find similarities with their new classmates and roommates
-Be able to justify a means to the ends- do they really need that blinking neon sign that says "JUST CHILLIN"
-Begin to have a basic understanding of success strategies
-Of course find out how much they love Target
STEP 1- Logistics

The great move-in day pilgrimage to Target ice breaker requires the following:
Target map (these can be printed off from the Target website or you can work with your local Target store): These will be helpful for students who are new to the area. A default part of this ice breaker will make them become familiar with the store for the future.
List of questions/requests to be handed out at check-in: This list is what students will use as a guide in the store. List questions should include:
List one-two items you purchased that is absolutely essential for you to have in your new residence hall room
List one-two items that you purchased that you wanted to have in your residence hall room, but probably didn't need
List one-two items that you purchased that you absolutely did not need for your residence hall room but had to have
List one-two items that you almost purchased but put back on the shelves
What was your strategy to move around the store? Did you stick to your list? Did you wander down every aisle?
Collaboration with Target (optional): This ice breaker could also be a great opportunity to partner with the local Target. Maybe by showing their student ID or ice breaker question list they can receive a book of coupons, free popcorn, or anything along those lines to make the trip more enjoyable.
School swag/snacks: Obviously this is key to any first night in the residence hall/ first floor meeting discussion
STEP 2- De-brief with the Resident Assistants

RAs will be key with this ice breaker. They will most likely be at the front lines welcoming the students as they move in and will also be leading the group discussion with their first floor meeting. You'll want to go over the purpose of the ice breaker and how it works.
At check-in: RAs should instruct their new students and remind them that if they are going shopping that the question list should be brought with them and that all questions should be answered honestly.
Set up meeting times with the residents: A time and location should be included on the Target question list or any other documentation given to the students. You'll want to also ensure that they bring their answers to the group discussion!
Talk about the learning outcomes and what RAs should be asking to start the discussion: More on this below!
BUT WAIT…WHAT HAPPENS IF SOME STUDENTS CAN'T PARTICIPATE OR DON'T GO SHOPPING? This will absolutely happen, and it's ok. As RAs and staff are handing out the Target check lists you will also want to mention that this is not mandatory and no purchase is required. Students can use past trips as a source material as well. It's all about the discussion later on!
STEP 3- THE ICE BREAKER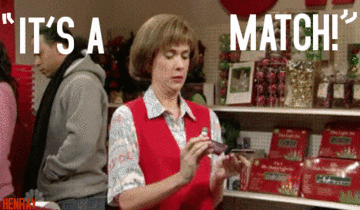 This is where RAs will be fundamental in leading this discussion. The first night on a college campus is almost always one short step away from disaster for many new students. Creating a safe, open climate where students can feel welcome and to share is absolutely integral to setting up momentum for the rest of the semester.
After basic introductions the RAs can begin to ask students to volunteer to answer the Target questions. RAs should also feel free to insert themselves to help get the conversation flow going. You'll want the RAs to hit on these topics:
1. Why did you feel that the items you indicated in question #1 were necessary?
2. Why were the items you indicated in question #2 not necessary but you still had to buy them?
3. Why did you purchase the items indicated in question #3? If you walked out of the store without them, would you still be able to be comfortable in your room?
4.Why did you put the items indicated in question #4 back on the shelf?
5. Did having a strategy for this shopping trip help keep the tasks at hand? Did wandering around the store make you change your mind about certain items?
These questions build the frame work for students to help understand the environment that they will now be living in and what they need to feel comfortable. Plus, financial literacy can also be discussed at the basic level to plant the seed of helping students make the conscious choice of what they need versus what they want. Finally, it is almost guaranteed that students will have the same answers at some point to some questions- that will help the building of commonality within the group.
MOVING FORWARD

This ice breaker can turn into a series of conversations in orientation 101 classes. Time balance, financial literacy, creating success strategy and many other topics can be built off of this one activity.
Feel free to adjust, get creative and really have some fun with this ice breaker.
And bonus points to any of your students that may happen to see me in Target.
Good luck and happy Target run!
Scott Siegel-Ortiz is a well-rounded higher education professional with over 8 years of dedication to the development and success of students. His passion for making an impact knows no boundaries and is constantly striving to reach the next level while encouraging his students to do the same.
Scott also loves long walks down the aisles of Target and likes to post lots of pics of his cats on social media.